by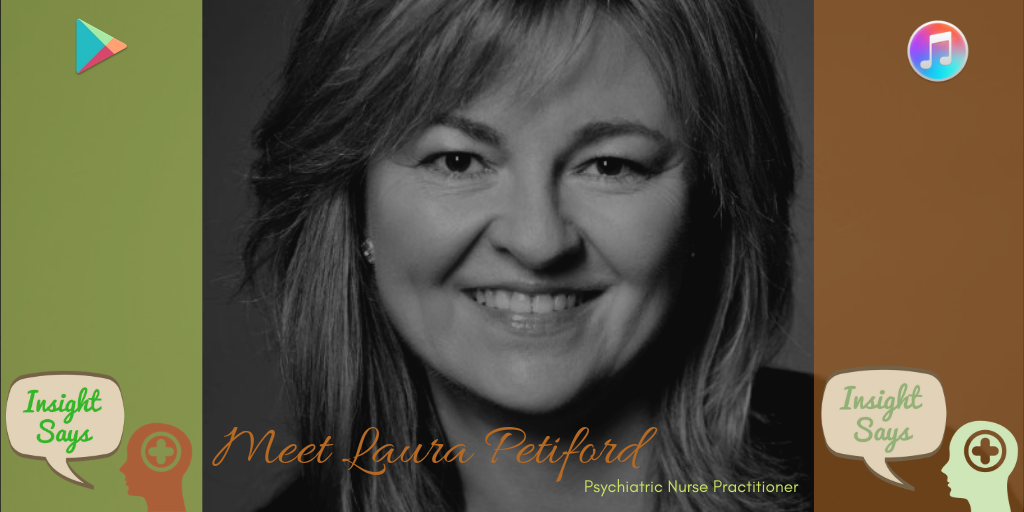 On this episode of Insight Counseling's podcast, "Insight Says", Laura Petiford, a Psychiatric Nurse Practitioner at Insight Counseling LLC in Ridgefield, CT share a little about herself.

Laura began her career in mental health as a Marriage and Family Therapist (LMFT) prior to becoming a Psychiatric Nurse Practitioner (PMHNP). While working with clients, she became aware of the difficulty connecting with prescribers who take a holistic approach to treatment. Through nursing, Laura found a practical, comprehensive and compassionate approach that incorporates medication management into the overall treatment of mental health.

This coupled with her marriage and family therapy education has given Laura a unique foundation and perspective from which she provides treatment. She has worked in a variety of healthcare settings including inpatient, outpatient and community psychiatry. Originally from Missouri, Laura has lived in Paris and has raised two adult daughters. She is most gratified by helping clients discover their own inner resources to redirect their lives in more positive and fulfilling direction.
On This Episode We Discuss Laura's…
Initial Interest in Counseling and Prescribing
Becoming a Marriage and Family Therapist (LMFT)
Becoming a Psychiatric Nurse Practitioner (PMHNP)
Role at Insight Counseling
Treat Style and Approach
Treatment Testing
Stay tuned for the next new episode of "Insight Says"! New episodes are released on the 15th of every month. See what else we are up to on Twitter, Facebook, Instagram and LinkedIn. Questions/inquiries can be sent to [email protected]
Podcast: Play in new window | Download
Subscribe: RSS
Podcast (insight-says-podcast): Play in new window | Download
Subscribe: RSS
by