Workshop leader, Liz Driscoll Jorgensen, CADC is a counselor in private practice at Insight Counseling and the mother of four children. In addition to parenting her own teenagers, she shares 26 years of experience with parents in an easy and humorous manner. Liz has presented professional workshops nationally, including programs at Harvard University and Dartmouth College, as well as hundreds of parenting programs.
Participants will learn:
How to understand adolescent development,"What is normal?"
How to set effective limits for pre-teens and teens in areas of technology, socializing, sexuality and much more!
How to keep your teen safe from alcohol and other drug use.
How to have a sense of humor and "walk away" from your teenager's intense moods.
How to increase the partnership with your spouse (or ex-spouse) to create team parenting strategies.
How to create and increase your network of like-minded parents.
How to enjoy your teenager and laugh with them more!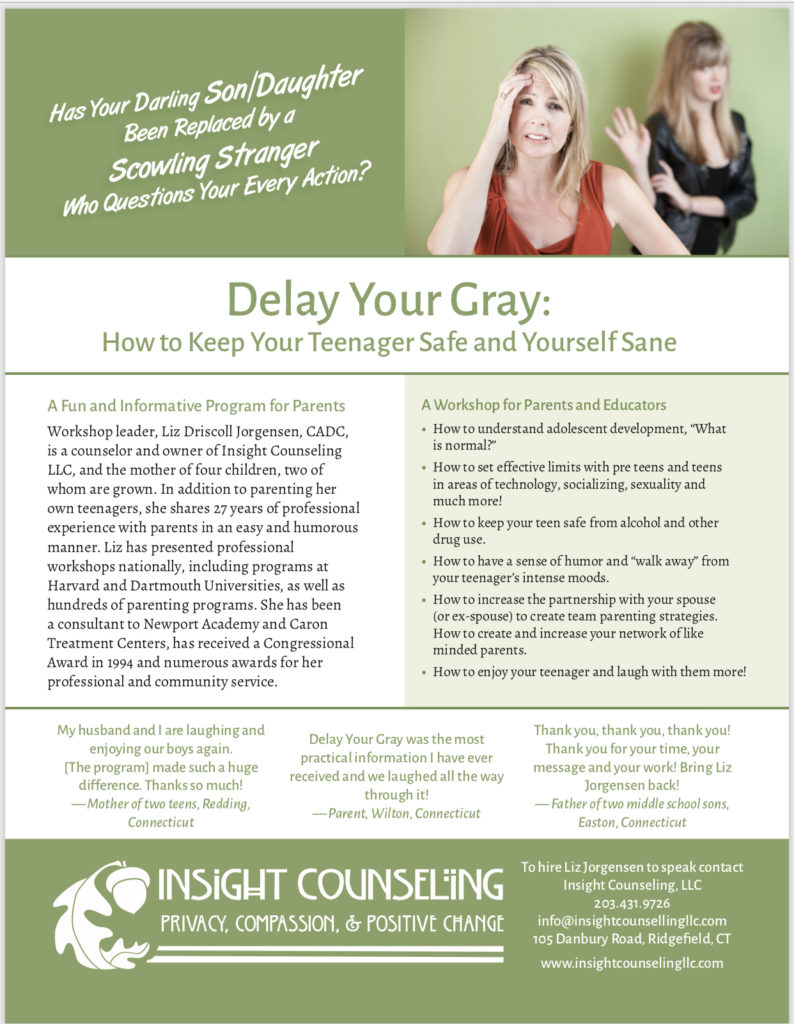 To Hire Liz Jorgensen, Contact Insight Counseling at (203) 431-9726 or submit a request below:
[contact-form-7 id="44″ title="Contact form 1″]
by