by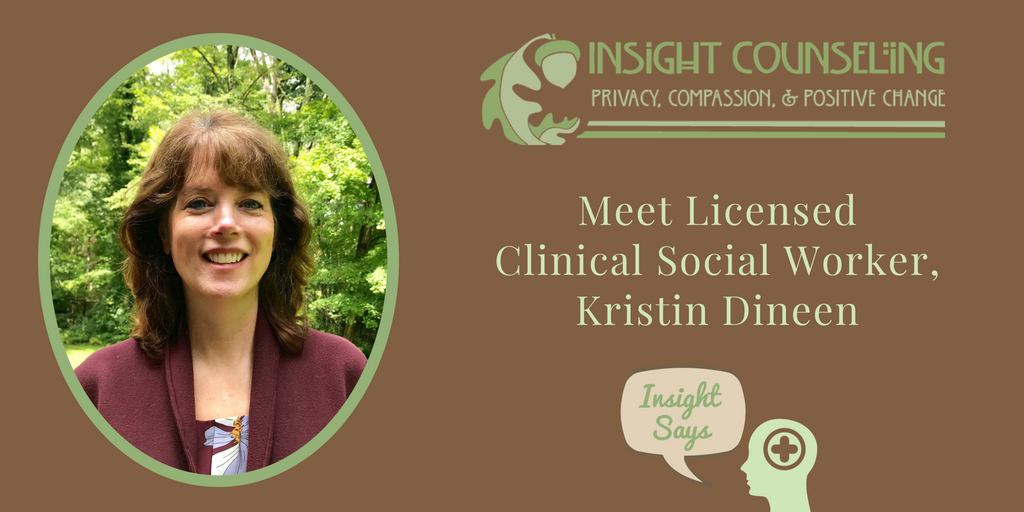 Meet Kristin Dineen, a Licensed Clinical Social Worker, in this month's episode of Insight Counseling's new podcast, "Insight Says".
Kristin Dineen brings 30 years of experience in treating adolescent and adult clients experiencing anxiety, depression, substance abuse and other difficulties. She has worked in a variety of settings including hospitals, inpatient treatment for addiction, outpatient programs and in the school system. Kristin received her Masters in Social Work from Fordham University. She is trained in Dialectical Behavior Therapy (DBT), a skills-oriented therapy model focused on emotions with a cognitive and behavioral component. Kristin facilitates a DBT group for teens focusing on developing skills to be in control of emotions, tolerate stress and improve communication.
This Episode We Discuss Kristin's
Training and Education to Become a Counselor

Counseling Style and Approach

Specialization in Areas and Groups

Advice for Students

Insight on Dialectical Behavior Therapy (DBT)

Resources
Stay tuned for the next new episode of "Insight Says"! New episodes are released on the 15th of every month. See what else we are up to on Twitter, Facebook, Instagram and LinkedIn. Questions/inquiries can be sent to [email protected].
Podcast (insight-says-podcast): Play in new window | Download
Subscribe: RSS
by