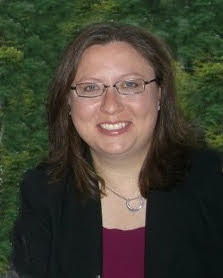 Dr. Murphy is a licensed clinical psychologist who specializes in counseling, executive functioning / academic coaching, and biofeedback*. Her counseling practice focuses on helping adolescents and adults with ADHD, concussion, depression, anxiety, and trauma.
Areas of interest also include counseling people who are adjusting to symptoms of a medical disorder (most commonly headache, concussion, and memory problems).
Although treatments are always tailored to a person's individual needs the most common forms of treatments delivered include biofeedback, cognitive behavioral therapy, and brief solution-focused counseling interventions.
Dr. Murphy completed advanced fellowship training at the Yale University School of Medicine where she was trained in motivational counseling. This counseling style is used to help people adopt healthy lifestyle changes such as alcohol use reduction, chronic health condition management, among others. Many people appreciate this approach to therapy because it meets a person "where they're at", helps those struggling with ambivalence about deciding to make changes in their lives, and then implementing plans to do so.
Dr. Murphy strongly believes that effective therapy begins with a comprehensive assessment. She spends a significant amount of her evaluation and first 1-2 sessions performing psychological testing necessary to formulate a treatment plan focused on bringing about the most efficient change the person desires to work on. She comes to us from a neurology practice where she had extensive experience assessing people struggling with attention and memory to help distinguish whether these problems originate from anxiety, depression, trauma, and/or an organic neurological disorder. Her approach also frequently uses measures or symptom scores so that treatment progress can be tracked and closely monitored to know quickly when treatments may need alteration.
Additionally, Dr. Murphy holds a CT state license in substance abuse counseling and can conduct DUI evaluations. She has extensive training in the conduct of testing for psychological and cognitive (memory) evaluations. She is also available to conduct pre-surgical psychological evaluations for pain and bariatric surgeries.
* What is Biofeedback?
Biofeedback is a mind-body technique that does not rely on traditional talk therapy methods as it uses a computer to help people gain insight into how stress impacts the body. These methods are particularly useful in the treatment of anxiety, concussion, headache, pain, and Attention Deficit symptoms. The software used by Dr. Murphy is the EmWave Pro® by HeartMath. The most common modality Dr. Murphy uses is called Heart Rate Variability (HRV) biofeedback. Insurance sometimes covers the cost of biofeedback and anyone interested in learning more is encouraged to discuss it with Dr. Murphy during their consult visit.
Learn about biofeedback here and here. You can also check out research conducted with heart math here.