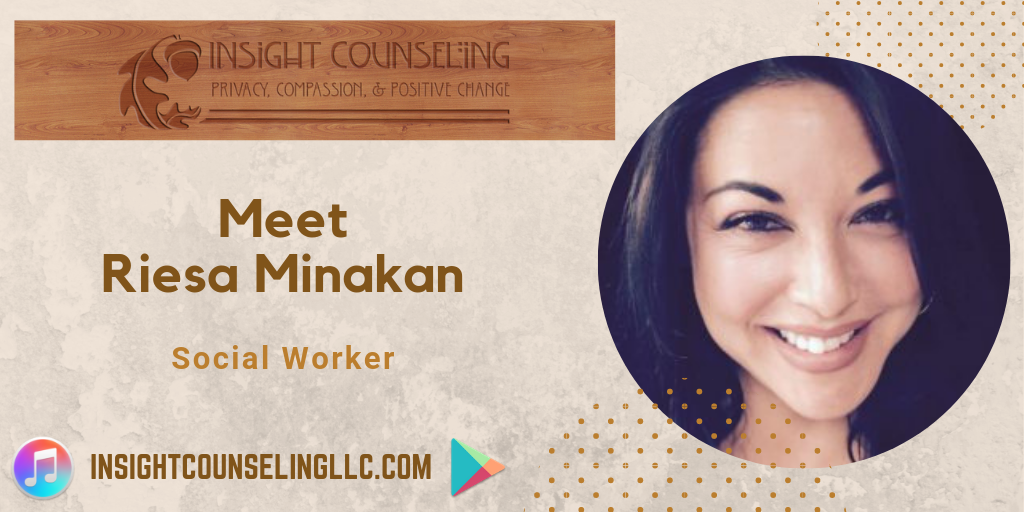 On this episode of Insight Counseling's podcast, "Insight Says", host Kira Dineen gets to know Riesa Minakan, LCSW.

Riesa Minakan has a decade of experience working with children, adolescents, adults and families experiencing various issues. She believes therapy is an interactive process in which she works together to help clients reach their goals. Riesa has training and experience in evidence-based treatment modalities, such as Cognitive Behavioral Therapy, Dialectical Behavior Therapy (which we have an episode on), Multidimensional Family Therapy, and Motivational Interviewing. She also has extensive experience working with and treating various problems such as addiction anxiety, depression, trauma, relationship issues, children with school or home related difficulties, and parenting.

On This Episode We Discuss
Journey to Become A Counselor (Training and Education)
Motivation to Pursue Counseling
Counseling Style/Approach
Specialities
Advice for Students
Resources
Stay tuned for the next new episode of "Insight Says"! New episodes are released every month. See what else we are up to on Twitter, Facebook, Instagram and LinkedIn. Questions/inquiries can be sent to info@insightcounselingllc.com.

Podcast (insight-says-podcast): Play in new window | Download